mestia lake tourist resort
Urban Concept
The lake with its direct surrounding forest are kept as a natural entity as a quieter pocket with­in a system of neighbouring villages with differ­ent densities, functions and activities e.g. Mestia Town as the valley's cultural centre, high densi­ty leisure and entertainment resort at the skiing lifts, meditative health & body retreat at the lake etc. The Caucasian mountains and the morphology of the valley form their overall common framework and their genius loci. The different but complementary villages are connected via an extended network of trails enabling visitors to experience different qualities of places within walking distances. Cars are deliberately kept at the edge of the resorts. While the dense resort at the bottom of the slopes takes advantage of its proximity to the ski­ing lifts, the hotels next to the lake enjoy great views, southern orientation and calm remoteness.


New Lake
Our design proposal for the new lake of Mestia fol­lows the idea of a natural environment, which acts as the topographical centre of the new low-density tourism resort. Three new hotel locations are pre­cisely allocated in a retrieved position to respect the natural setting of the lake. The concept fol­lows a strategy of being car free thus relating to other protected natural resorts. The lake, as the new central element will attract tourists throughout the year. During summer, trails will invite guests for ex­tended walks around the lake and adjacent forests to enjoy the beauty of the landscape. Simple timber decks, at the lake's edge, offer the possibility to rest, sunbath or even to take a swim. In winter these trails will serve for snowshoe walking and Nordic skiing. Whereas the lake, in frozen condition, could allow for all sorts of ac­tivities: e.g. ice-skating, ice hockey or curling similarly to the lakes in Davos and St. Moritz.
New Hotels
Typology 1: cactus
- reference to Mestia's historical towers
- geometries in dialogue with the surrounding
- reduction of footprint and roofing
- compactness
- multiple orientated views
Typology 2: snake
- typology follows topography (isolines)
- reduction of excavation
- optimized orientations to the south and east-west
Typology 3: patio
- eventually on pilotis
- landscape runs through
- building floating above ground
- flat ventilated roofs, in reference to the traditional Davos roof typology,
which takes advantage of insulation capacity of snow
- optically building interweave with the woods
| | |
| --- | --- |
| code | caucasian mountains |
| project | mestia lake tourist resort |
| type | urban strategic vision |
| size | - |
| budget | – |
| client | government of georgia |
| collaborators | ooze rotterdam |
| location | mestia, ge |
| year | 2011 |
| status | on hold |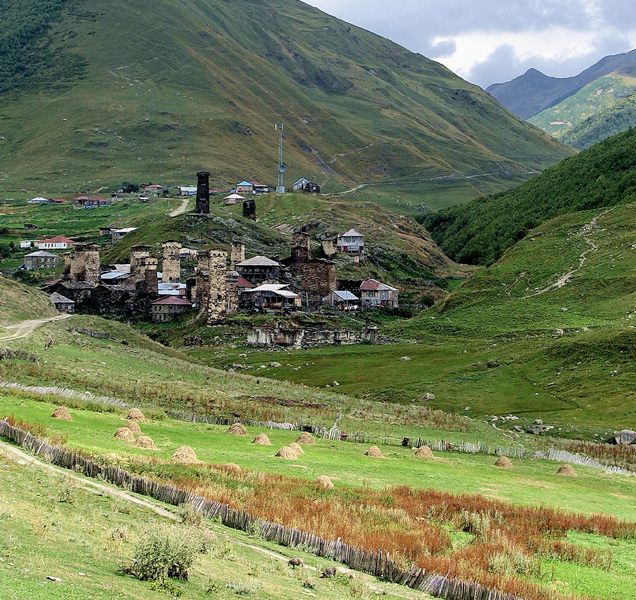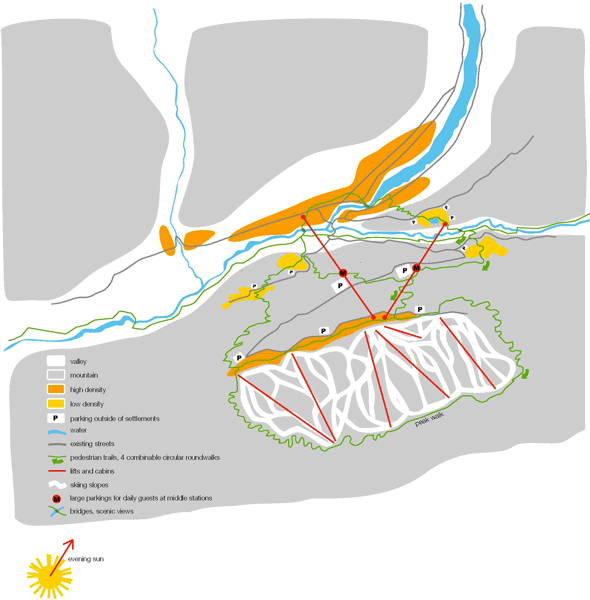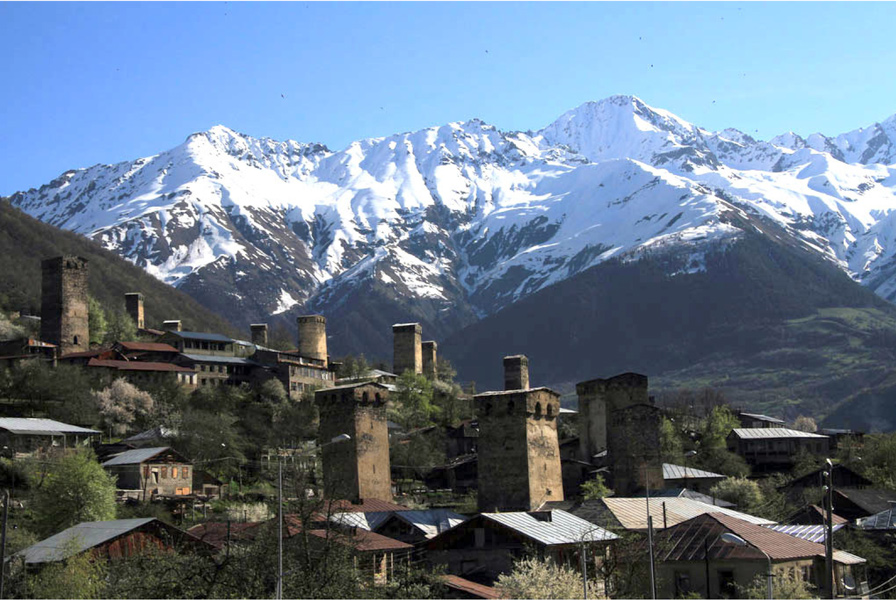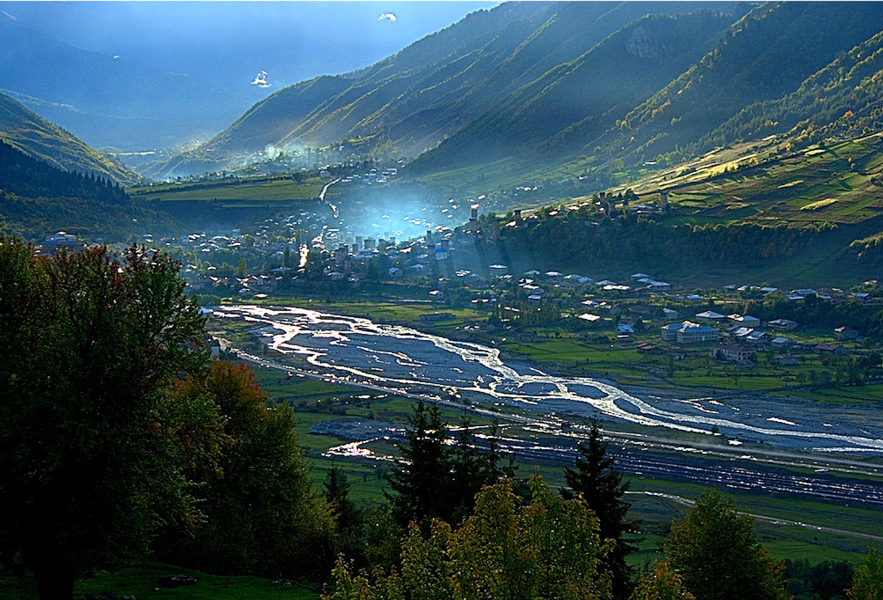 cactus type I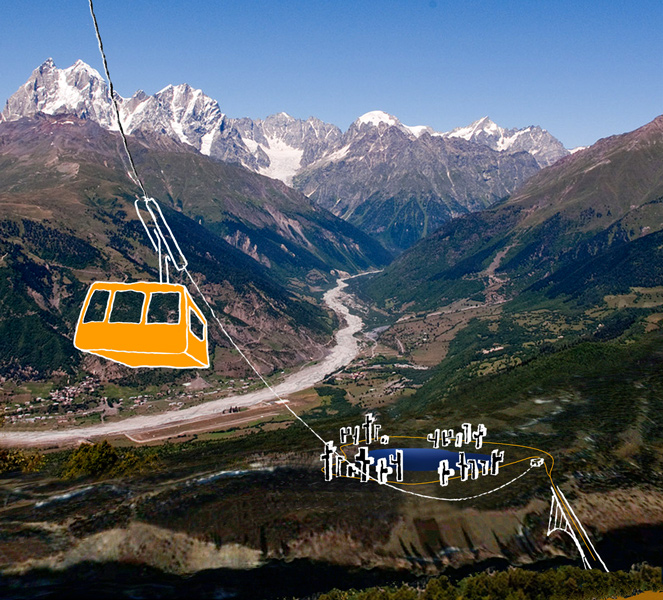 cactus site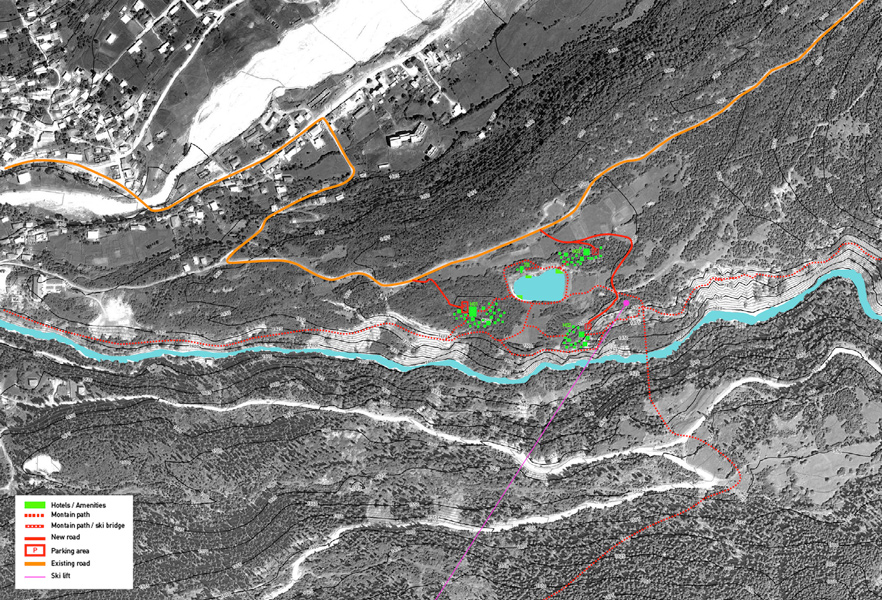 cactus lake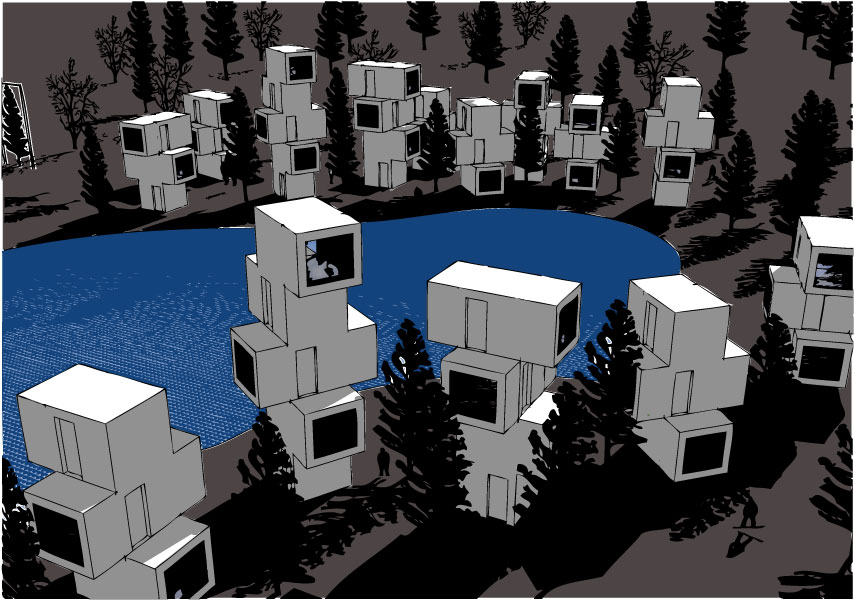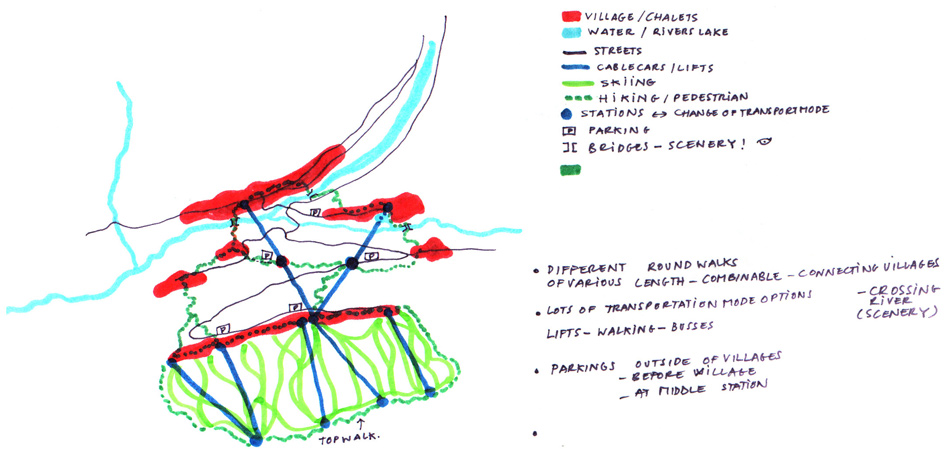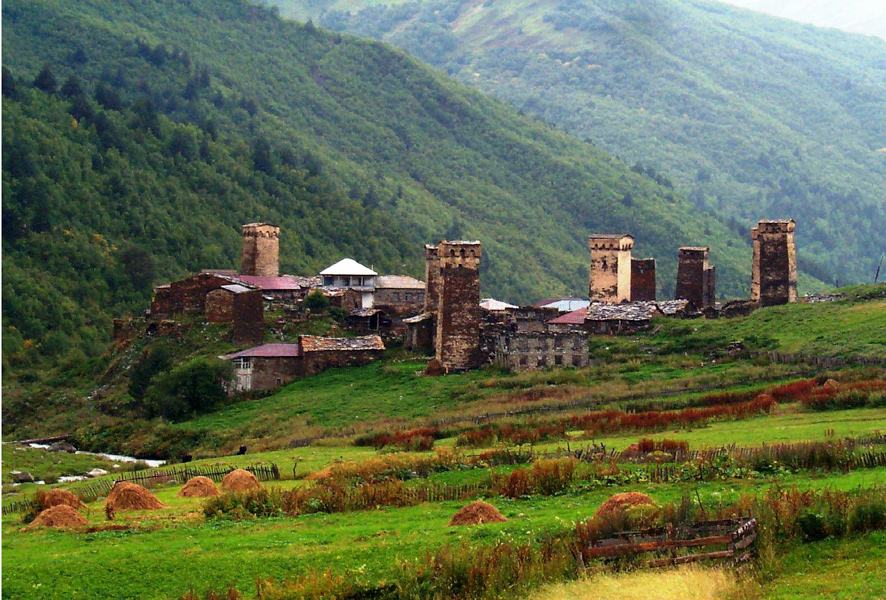 patio type II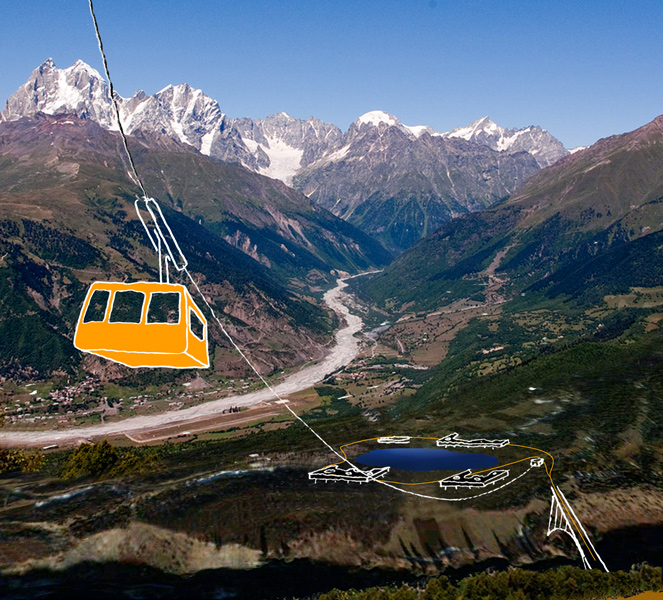 patio site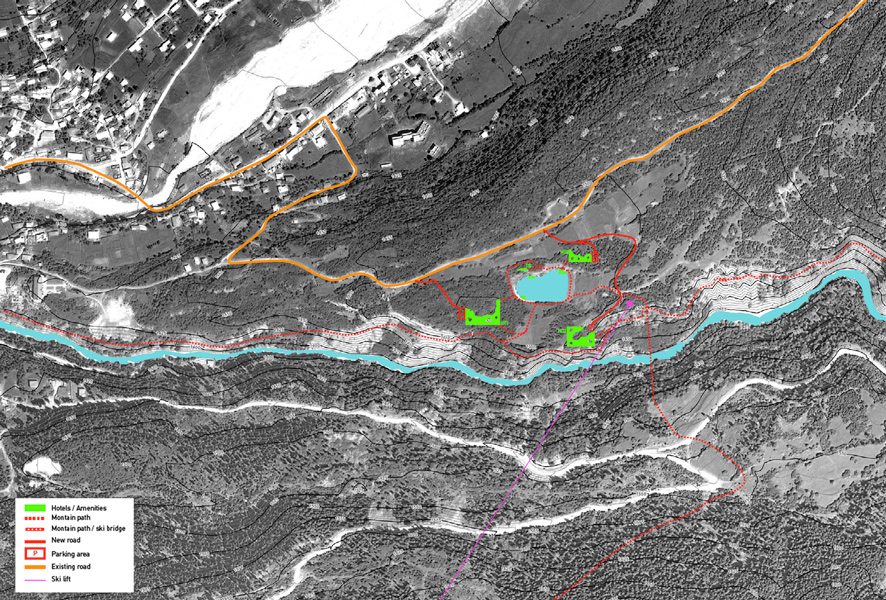 snake type III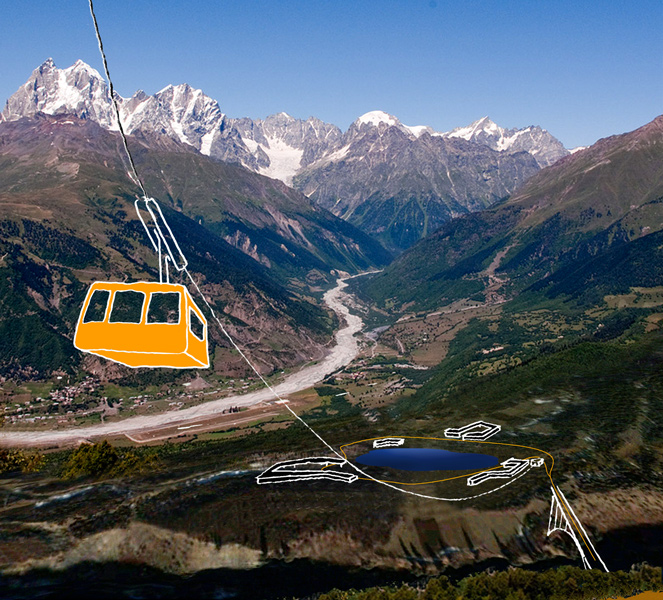 snake site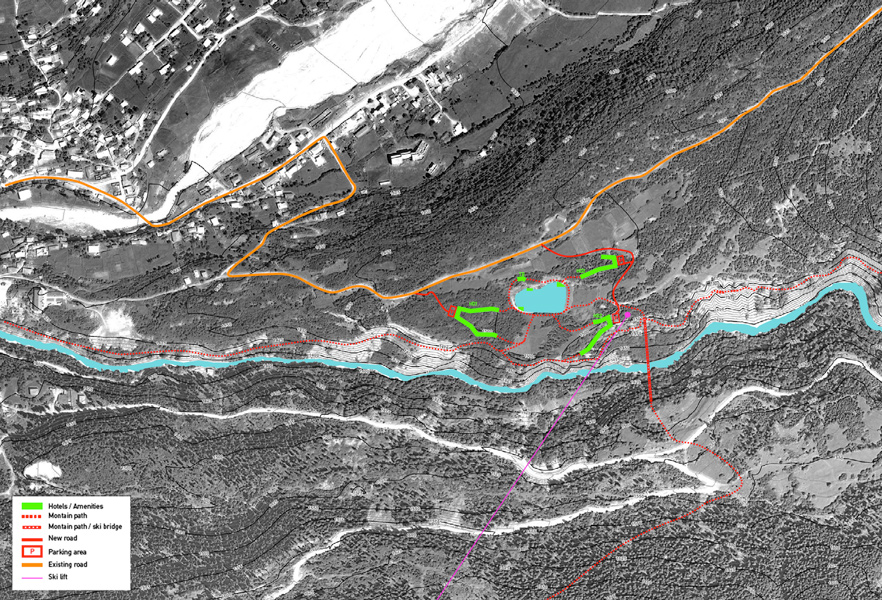 atmospheres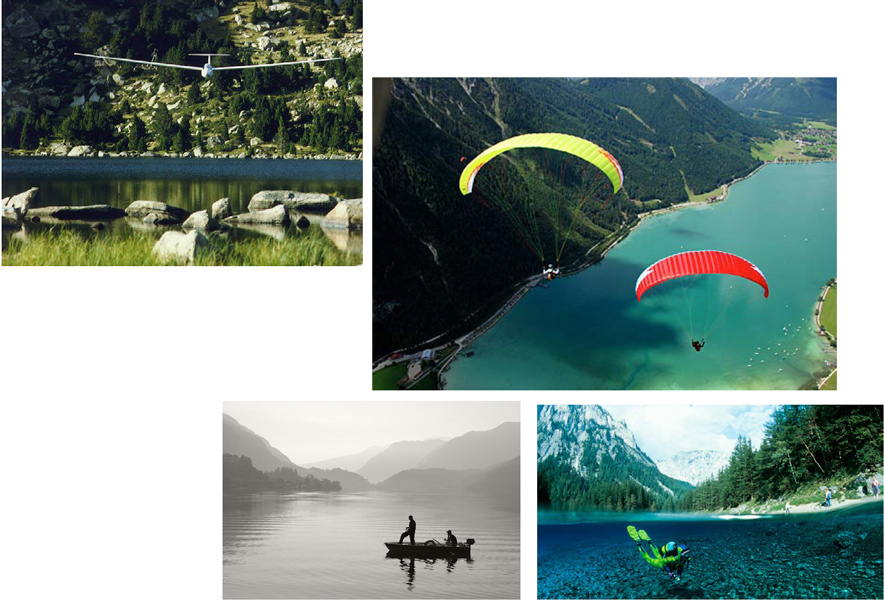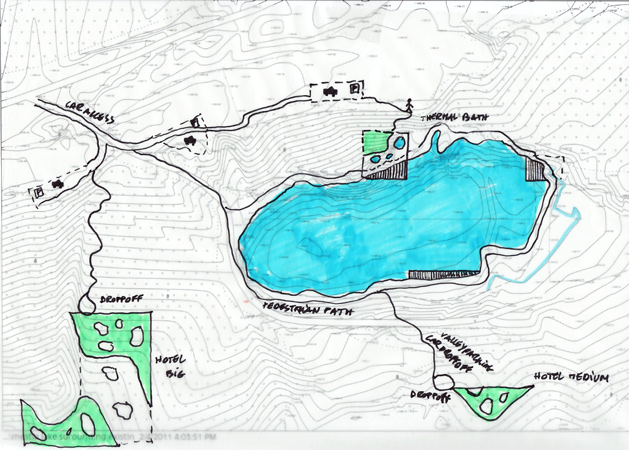 lake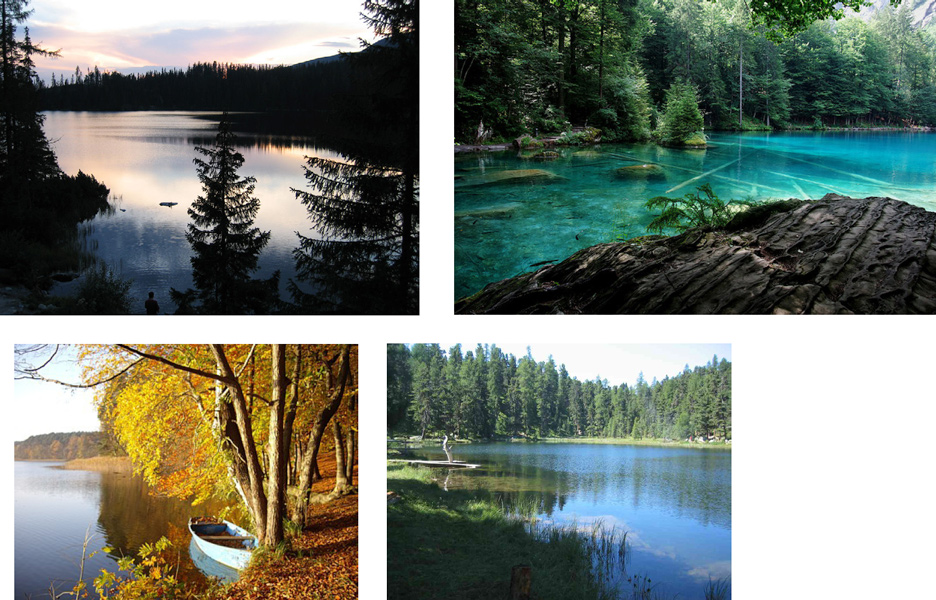 activities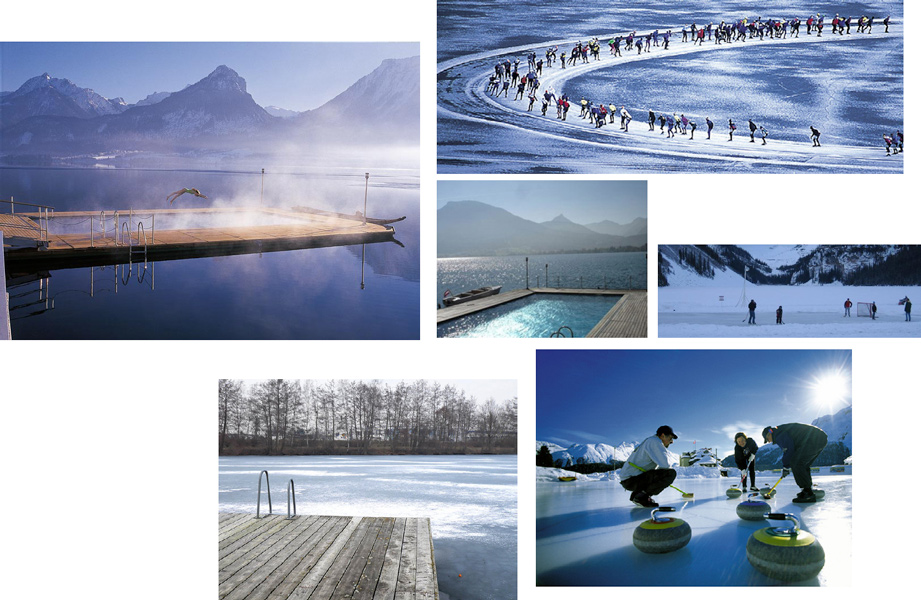 paths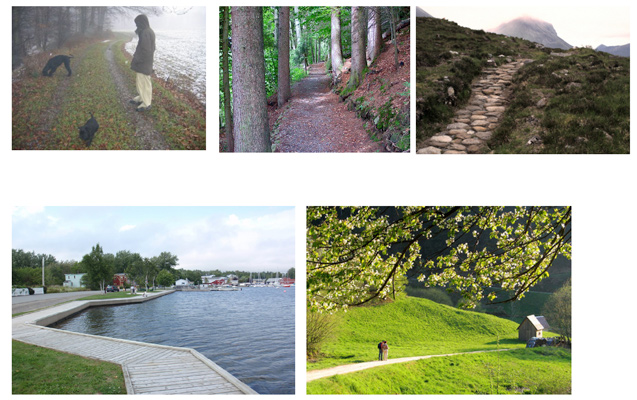 shelter connections